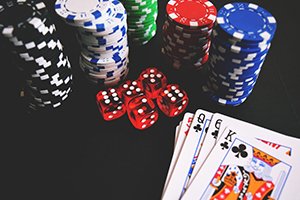 Whether you are betting sports or want to play at an online casino you can always get one or more types of bonuses. This often concerns extra play money by registering yourself for the site or when making a first deposit. And no matter how nice these types of bonuses are, it is important to know that there are often special bonus conditions attached to them. In other words: you don't get the free play money for anything. Do you want to release your casino bonus? In this article, we explain everything.
There are different types of bonus at gambling sites such as the welcome bonus, the loyalty bonus, the free spins bonus, the deposit bonus and casino bonuses without deposit.
Bonuses T&C
As stated earlier: you will not receive a bonus without preconditions. Which makes sense because gambling sites want to make a profit, just like any other business. Without bonus conditions, players could simply create an account and then have the bonus amount paid out without having played. It may be logical that an online casino goes bankrupt very quickly in such a way. That is why there are bonus conditions. One of the most common bonus conditions is that a bonus must be 'cleared'. This means that the bonus amount must be wagered several times before the bonus amount received and/or the winnings obtained with the bonus can be paid out in cash. This is also referred to as a 'wagering requirement'.
Example when playing a bonus round
Suppose that after making your first deposit of at least £20 you receive a welcome bonus of £10 in play credit. And the bonus requirement is that you have to wager that bonus 20 times, then that means the following:
The received bonus amount (£10) must be played a total of twenty times. You have to bet a total of £ 200. And that must also be on games that count towards the bonus play.
Note that you often also start gambling with your 'real' play money first and only when that is finished with your bonus money. If all bonus conditions are met, the bonus money will be converted to 'real' money, which may be paid out. Profits made with the bonus money can therefore only be withdrawn freely afterwards. And there is also a maximum payout that can differ per online casino. The wagering values ​​often indicate that a bonus must be wagered between 20 and 40 times, but sometimes it is lower and sometimes much higher. Keep this in mind when accepting a bonus, especially if you have to have wagered that bonus about 50 times, it is often not feasible to clear it.
Extra conditions for bonuses in online casinos
In addition to the wagering conditions, we have also listed the most common additional conditions for releasing a bonus here.
Shelf life – How long can you take to clear a bonus?
A bonus often has to be played within a certain period, for example, 30 days. After that, the bonus simply no longer applies and everything expires.
Minimum deposit – What is the minimum deposit for a casino bonus?
You also often have to deposit a minimum amount into your gaming account to be eligible for a bonus. Sometimes it is also the case that the deposit amount itself also has to be played several times, together with the bonus amount. Bad condition!
Maximum payout – How much can you win with a bonus?
Quite often there is a limit to the maximum profit that you can payout with a bonus. Pay close attention to this! So if you have won more than is allowed (for example £ 2000 while only £ 1000 was allowed) then that extra £1000 will simply disappear like snow in the sun.